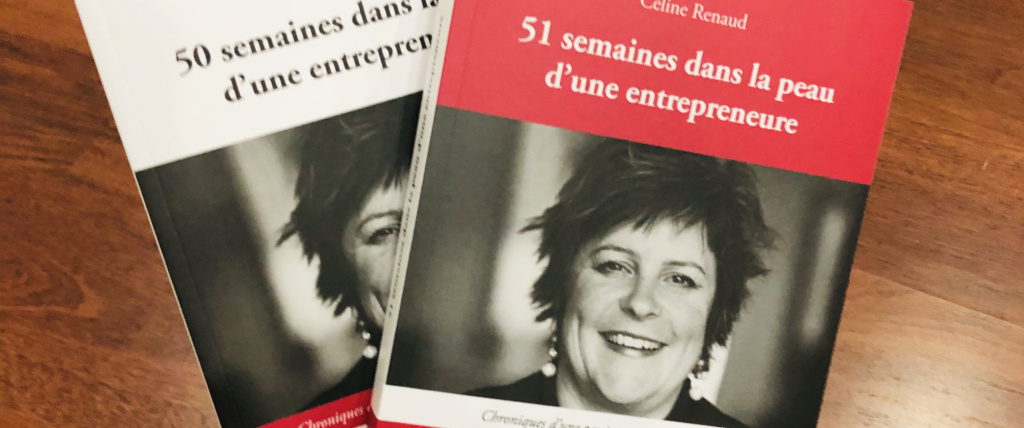 Order Form –
Only in French
---
"51 semaines dans la peau d'une entrepreneure"
(51 weeks in the shoes of an entrepreneur)
Foreword
by Adolf Ogi
Former Federal Councillor and President of the Swiss Confederation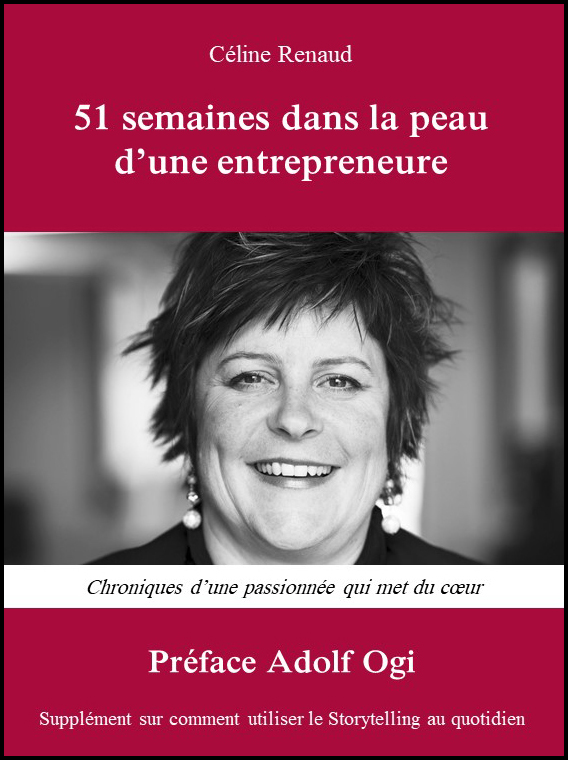 Public speaking is one of the essential skills for an entrepreneur. This is what Céline Renaud has combined in her daily life as an entrepreneur and speaker. She says out loud what some people quietly think. She focuses on anecdotes or thoughts that any entrepreneur may have in his or her daily life, in reflection mode or at the wheel of the car.

"51 semaines dans la peau d'une entrepreneure" is her second book of weekly columns after "50 semaines dans la peau d'une entrepreneure ". These real-life stories are as inspiring for the entrepreneur as they are for everyone else and are very effective. Because stories have always been a source of wisdom to transmit learning… for life!

With strength and heart, Céline Renaud shares her daily experiences with us like a top athlete or an explorer would. With generosity, humour and lightness!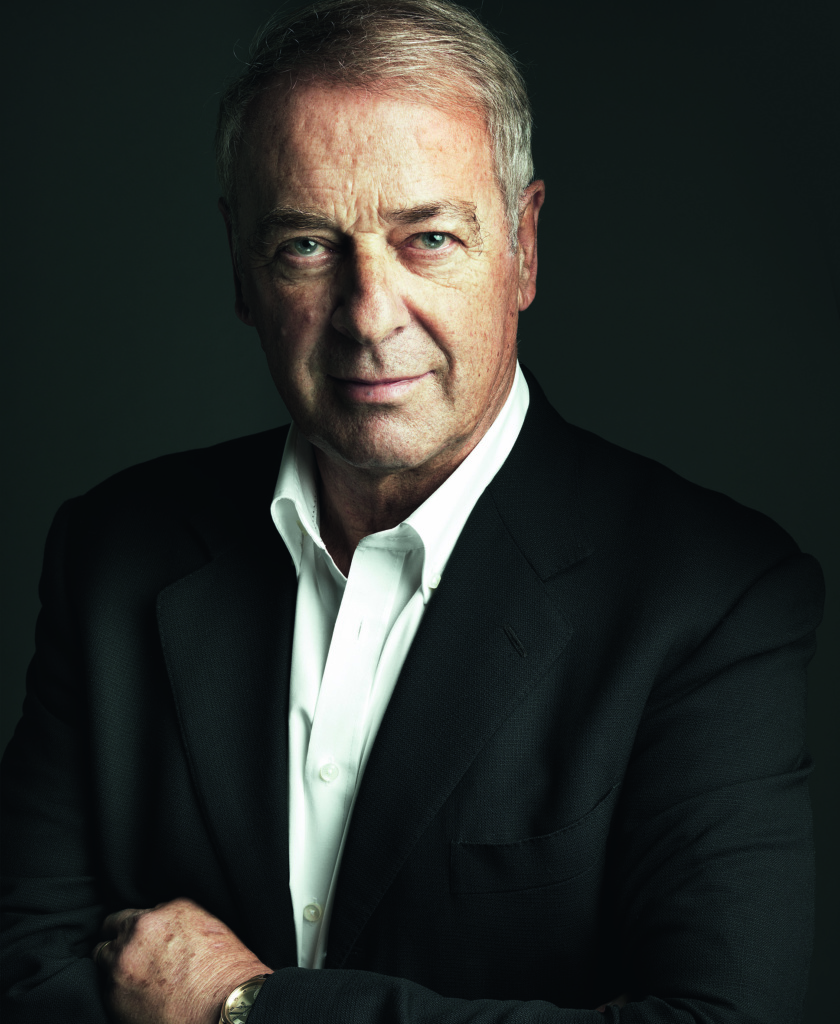 "I could say to Céline Renaud what I have often said: "Freude herrscht" (joy reigns)! Céline Renaud puts conviction and heart into her words about her fir trees in the Risoud Forest, as well as about entrepreneurship. Her daily life is that of a great sportsman. She never forgets her roots, which she celebrates, and that's what I love about people. It's really great!"

Adolf Ogi
Former Federal Councillor and President of the Swiss Confederation
---
"50 semaines dans la peau d'une entrepreneure"
(50 weeks in the shoes of an entrepreneur)
Forword by Jean-Claude Biver
President Watch Division LVMH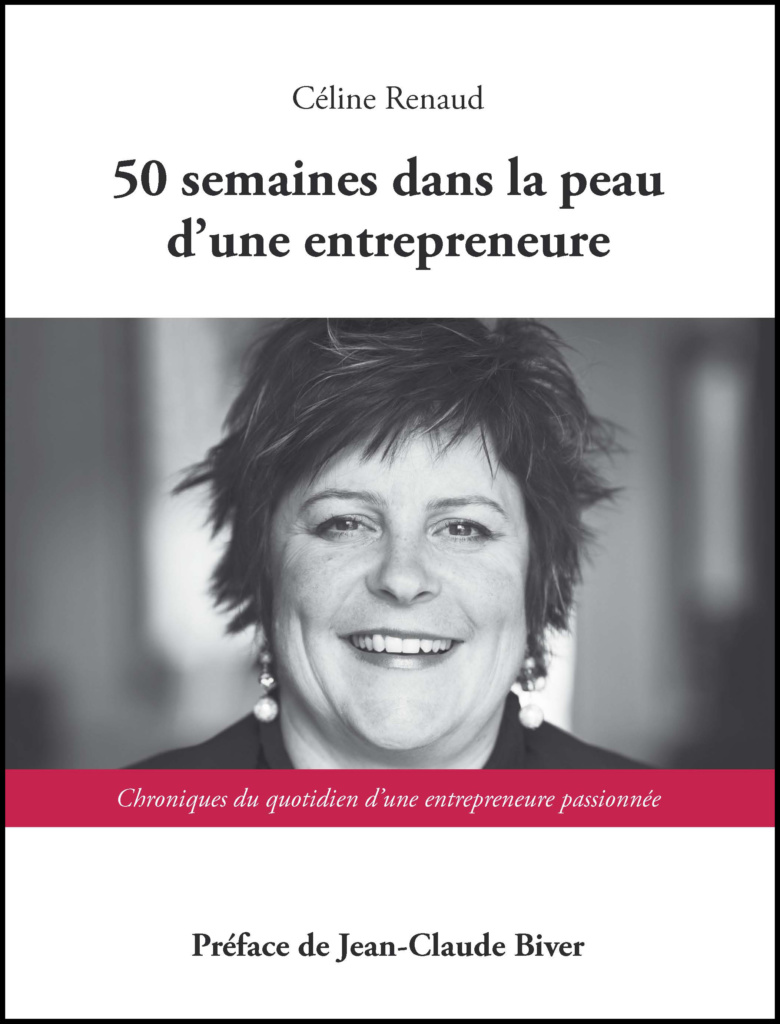 Being an entrepreneur in an SME is similar to the challenges faced by large companies. Céline Renaud describes her daily life with sensitivity. From the impressive number of public performances given to demanding clients or simply anecdotes from everyday life, "50 semaines dans la peau d'une entrepreneure" recounts this daily life made up of questions, particularly in the digital era, the difficulty of distribution or the relationship between the entrepreneur and the inventor.

Being an entrepreneur is more than a job, it's a real mission that makes the entrepreneur an adventurer who thinks only of his or her purpose, with strength, passion and an authenticity of an extraordinary intensity.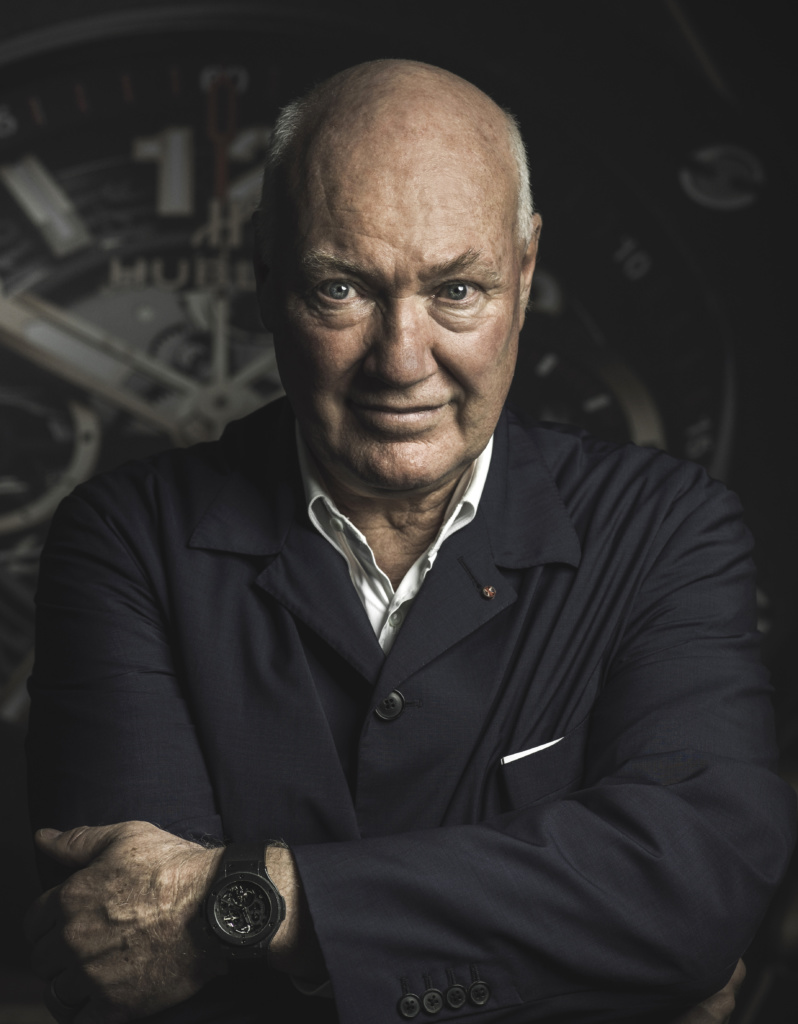 "I love passionate, authentic people with roots, entrepreneurs like Céline Renaud. I have rarely seen someone talk about their projects with such passion. I see in her an entrepreneur who has all the qualities to succeed: endurance like the great sportsmen and women, passion, and a firm grasp of her roots."

Jean-Claude Biver
President Watch Division LVMH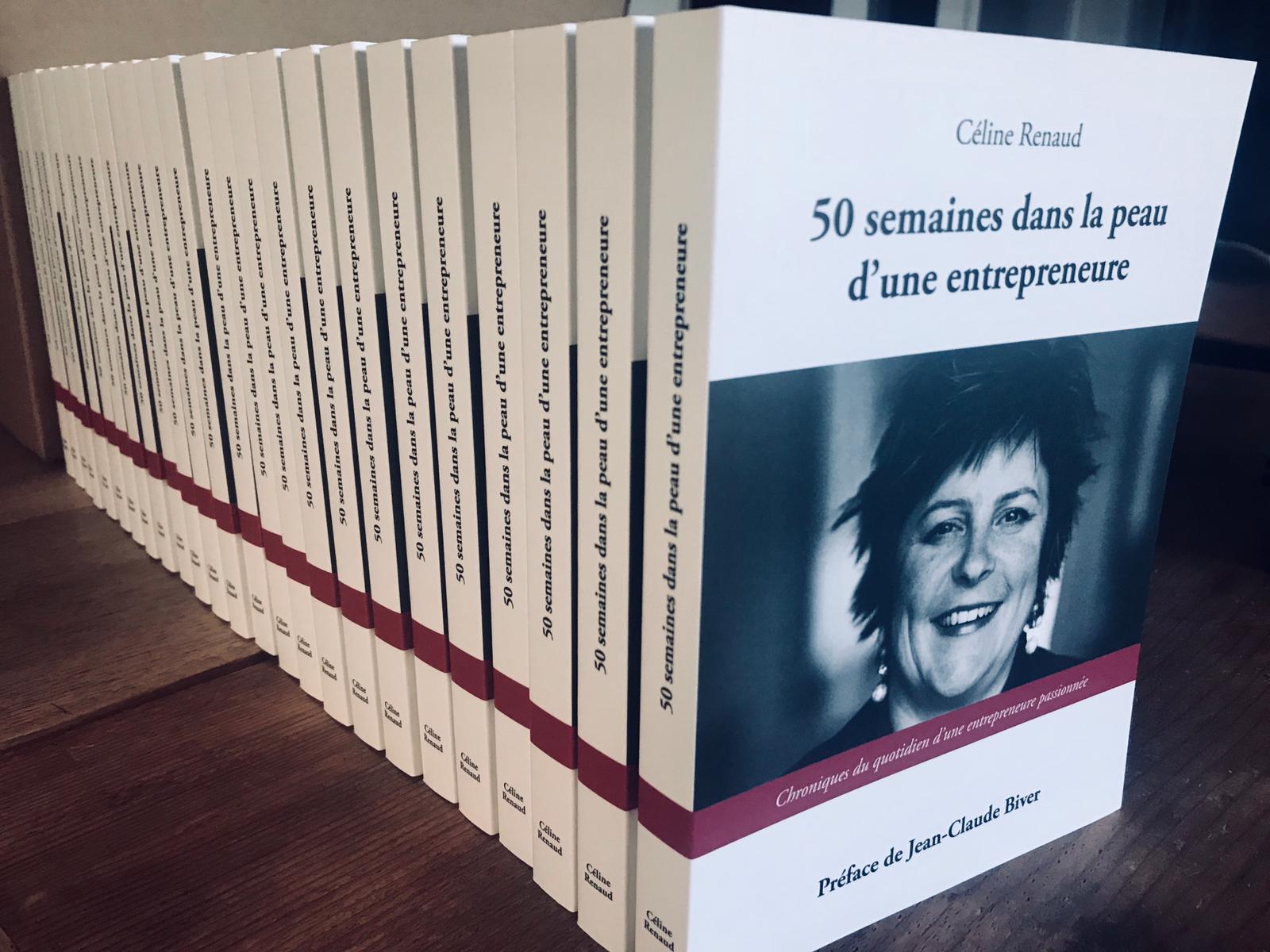 "Céline Renaud is a woman full of energy, explosive, in love with life and nature. And a true entrepreneur!"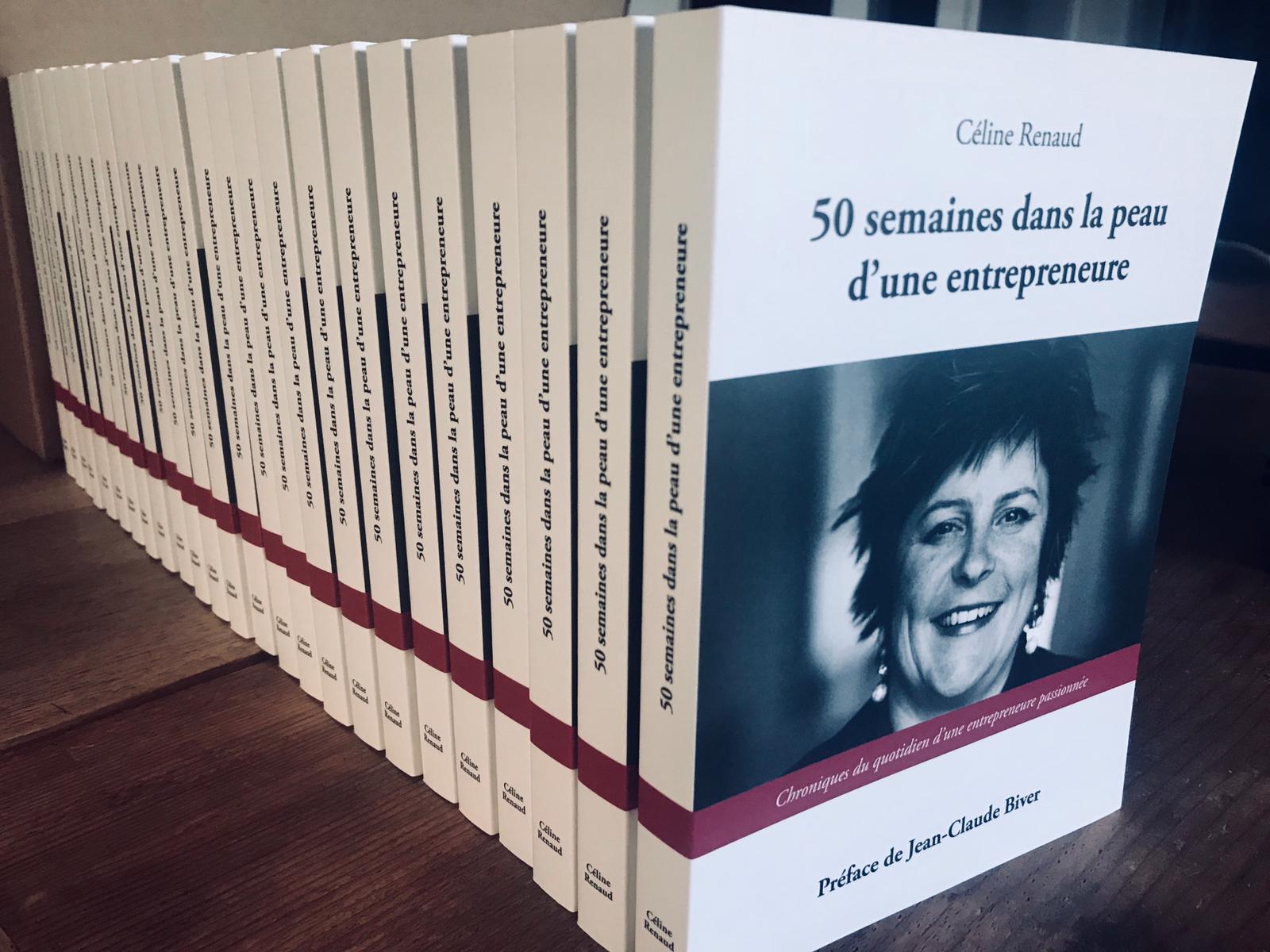 "She is a dynamic, authentic woman who loves life and nature and is a true entrepreneur."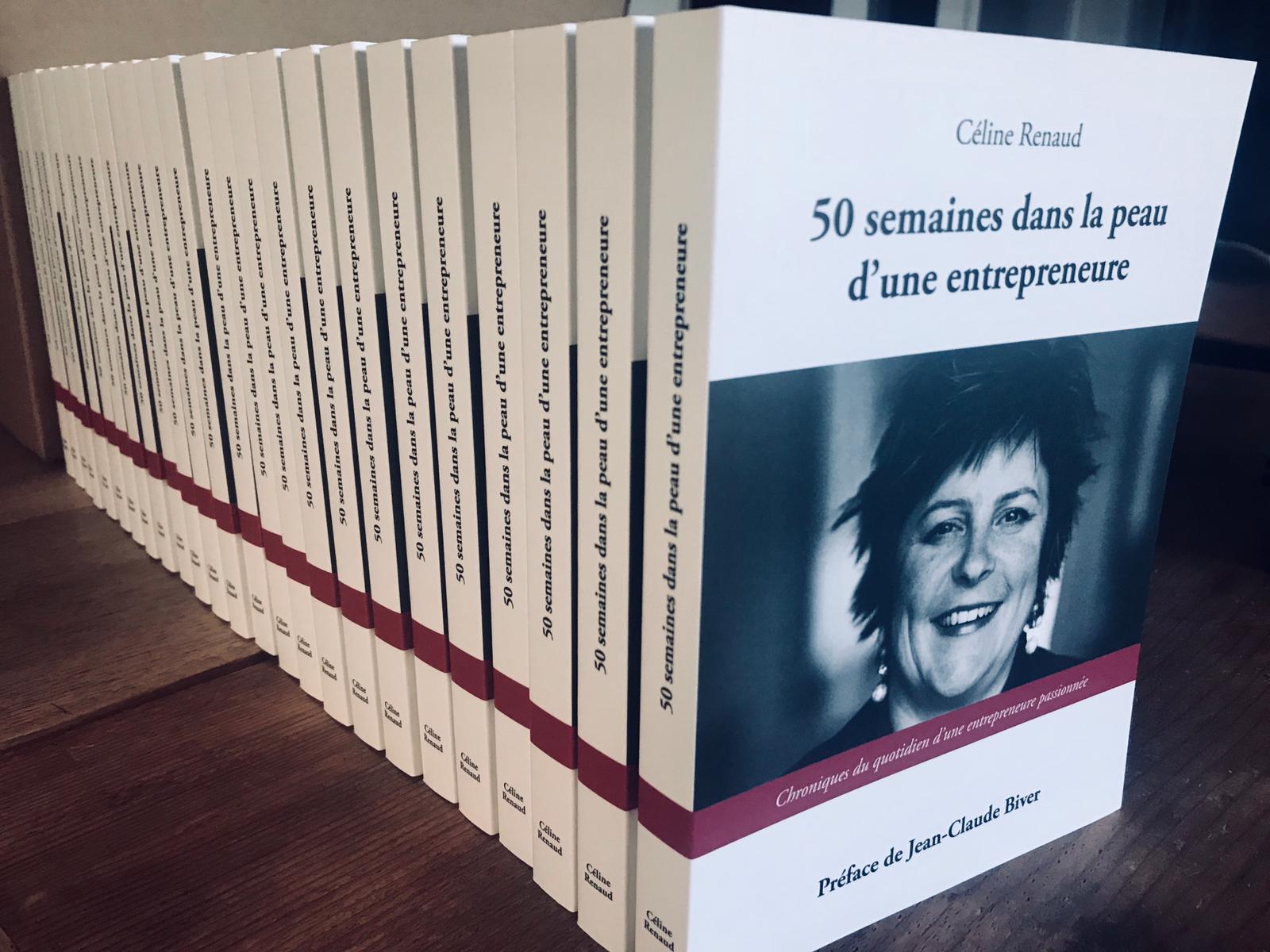 "A book that is good for the soul, that boosts our optimism, in a world that is cruelly lacking in it…"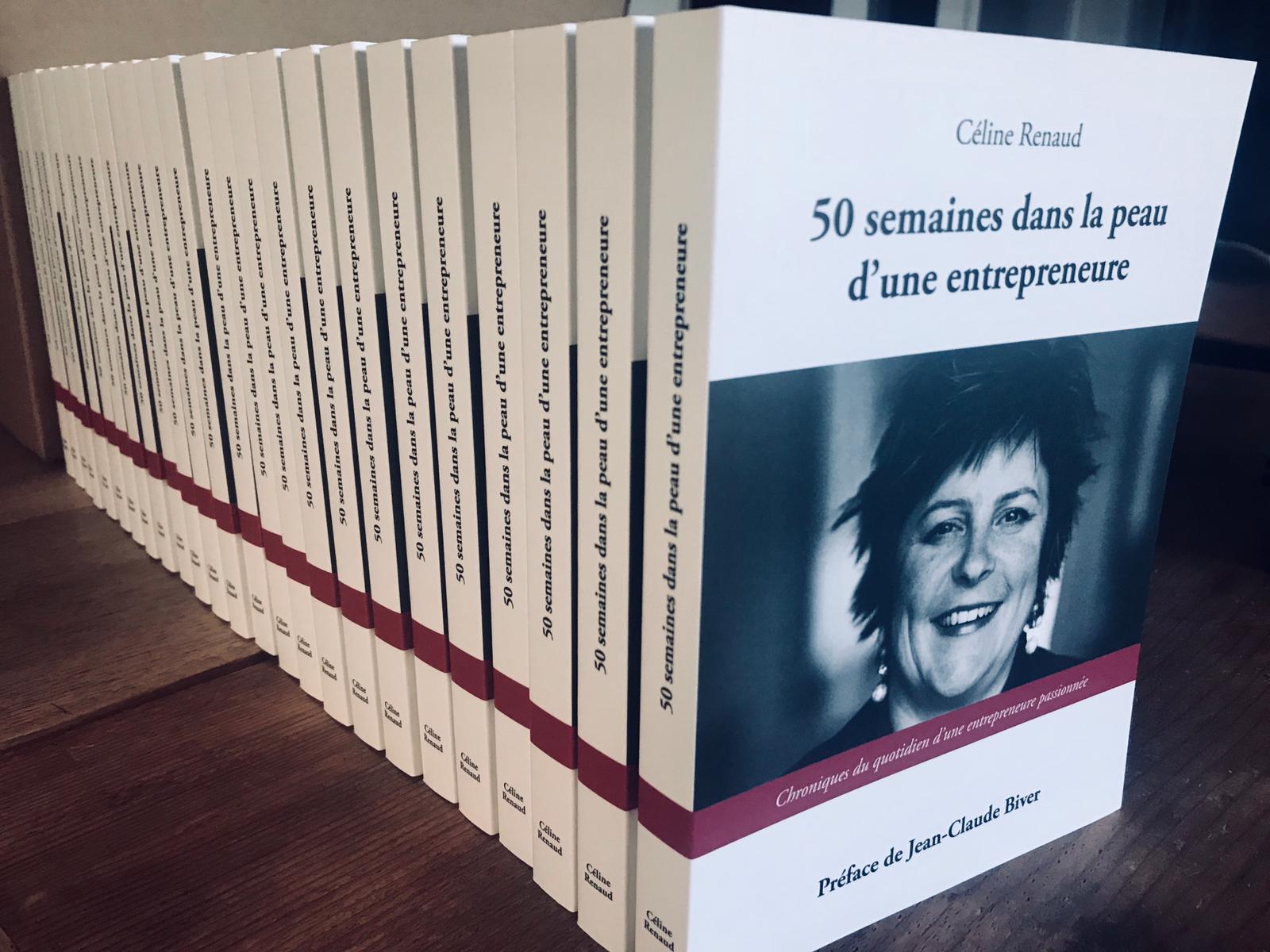 "You represent a magnificent model of a Swiss female entrepreneur connected to the reality on the ground."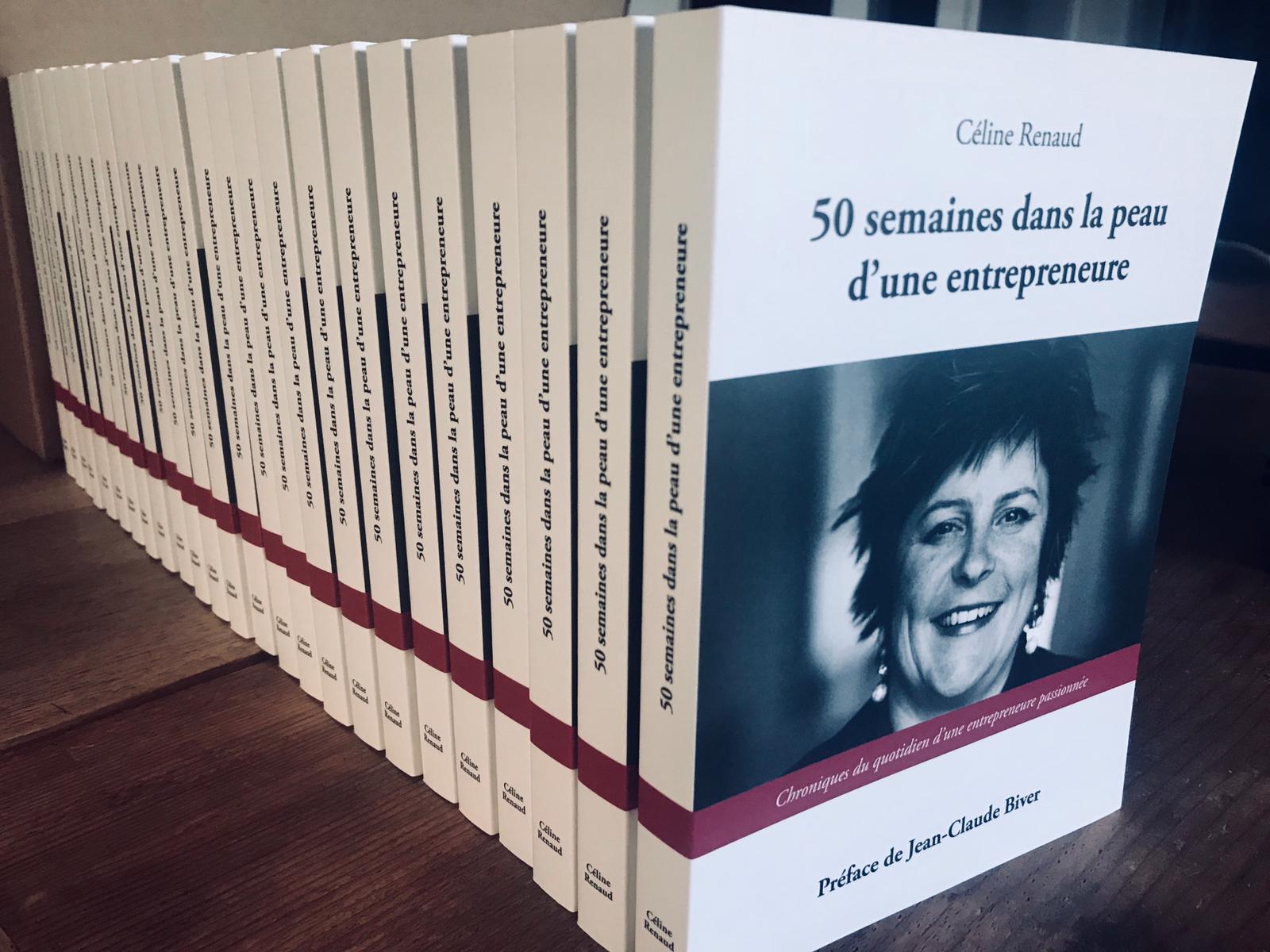 "I was very touched by the reading of your book, precise, lively and inspiring!"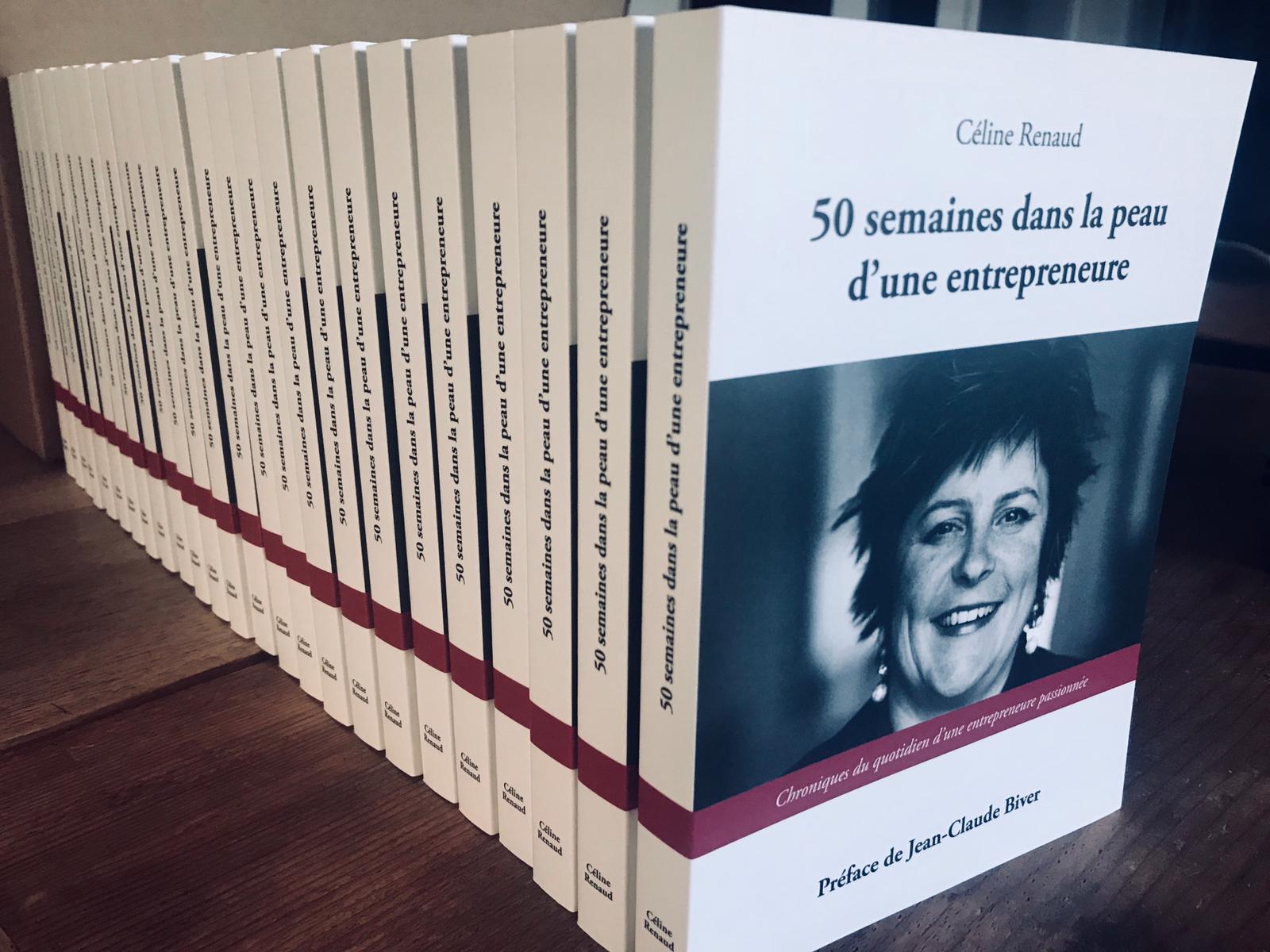 "A thousand thanks for this wonderful time spent with you reading your book, for this humble and yet so enriching sharing. Bravo! For your sincerity, for your courage in revealing yourself in this way, for your thoughts…"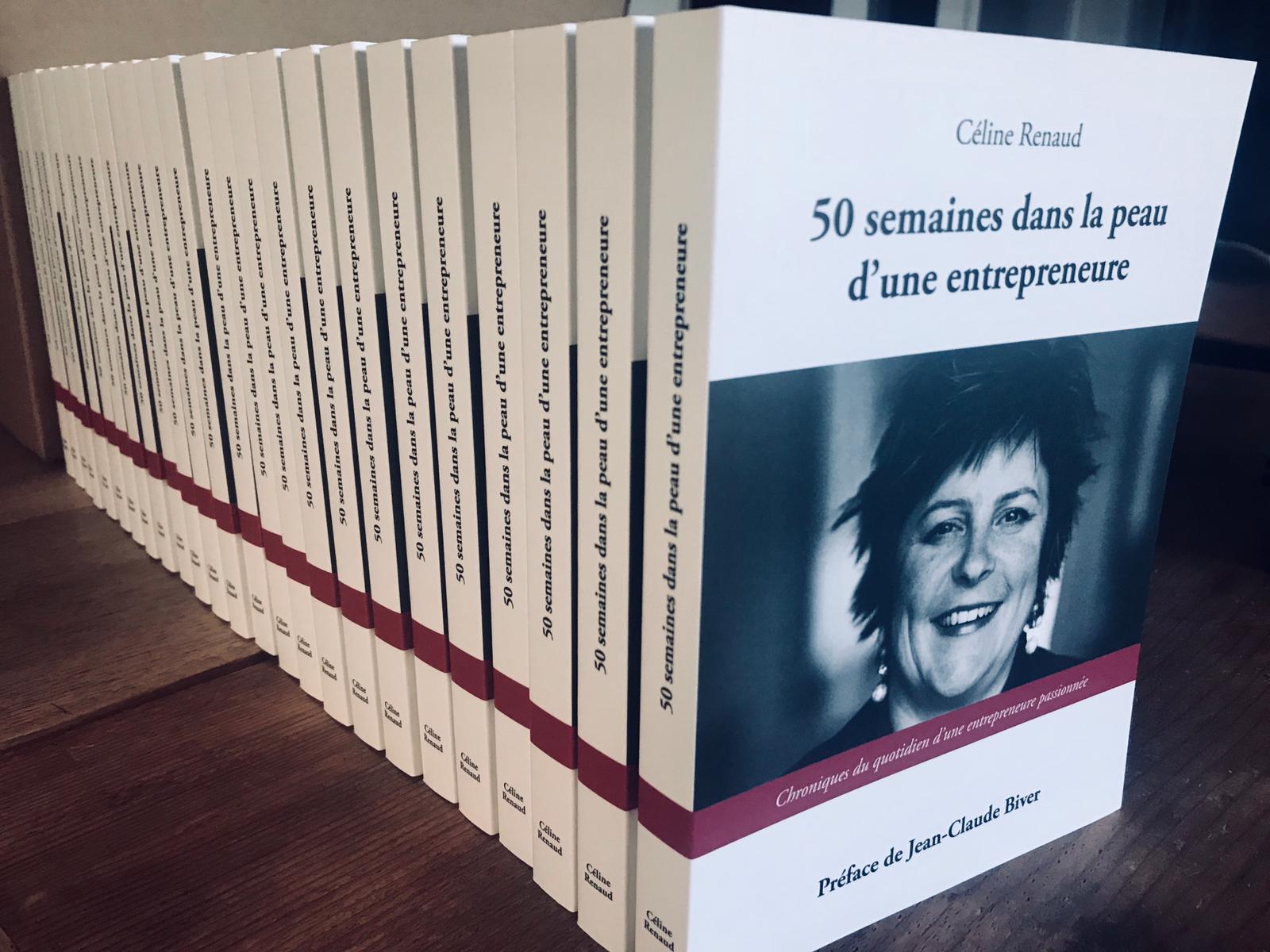 "I enjoyed your columns with great pleasure, very interesting, instructive and encouraging… Proud of you!"
Reflections of the print, production and autograph evenings